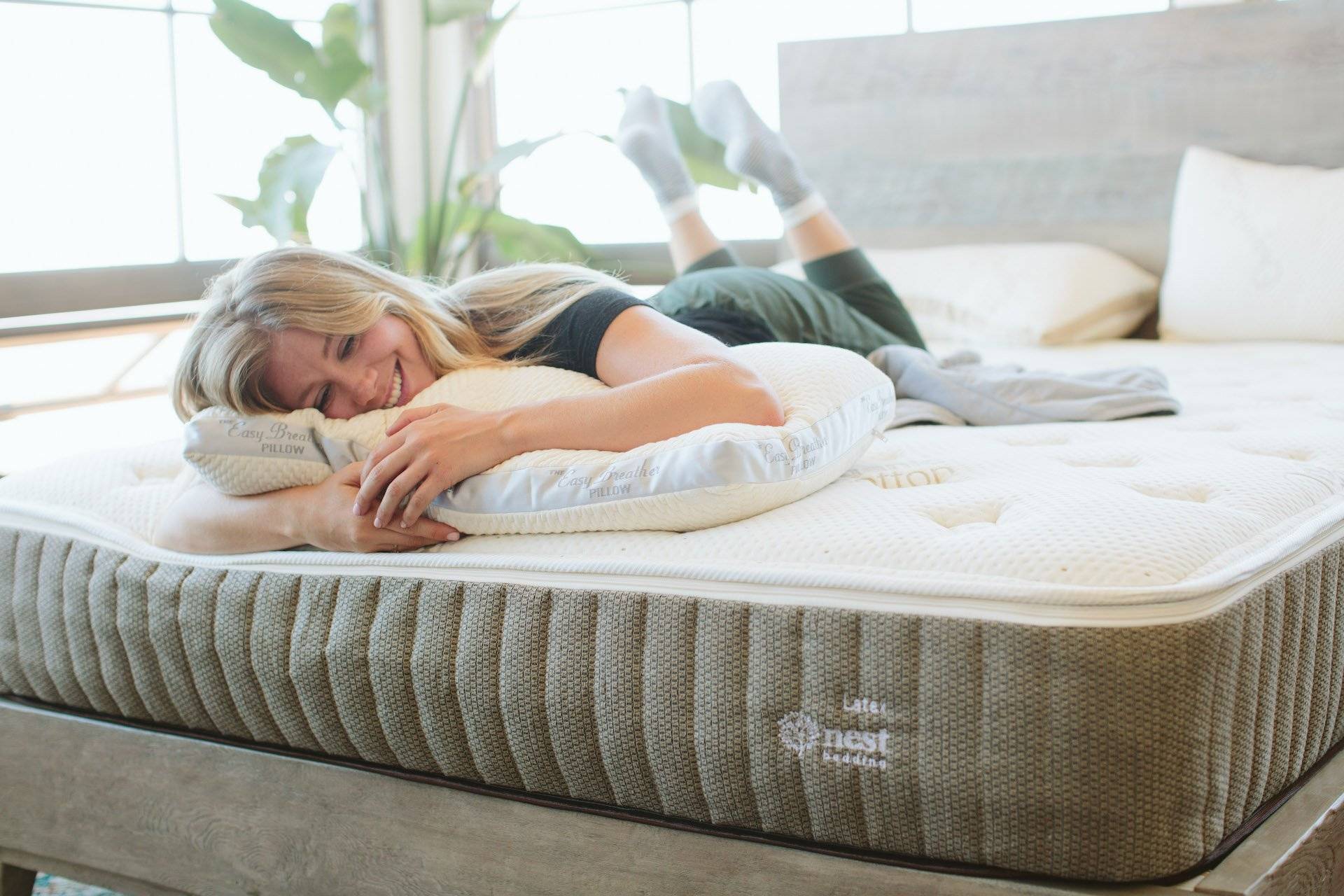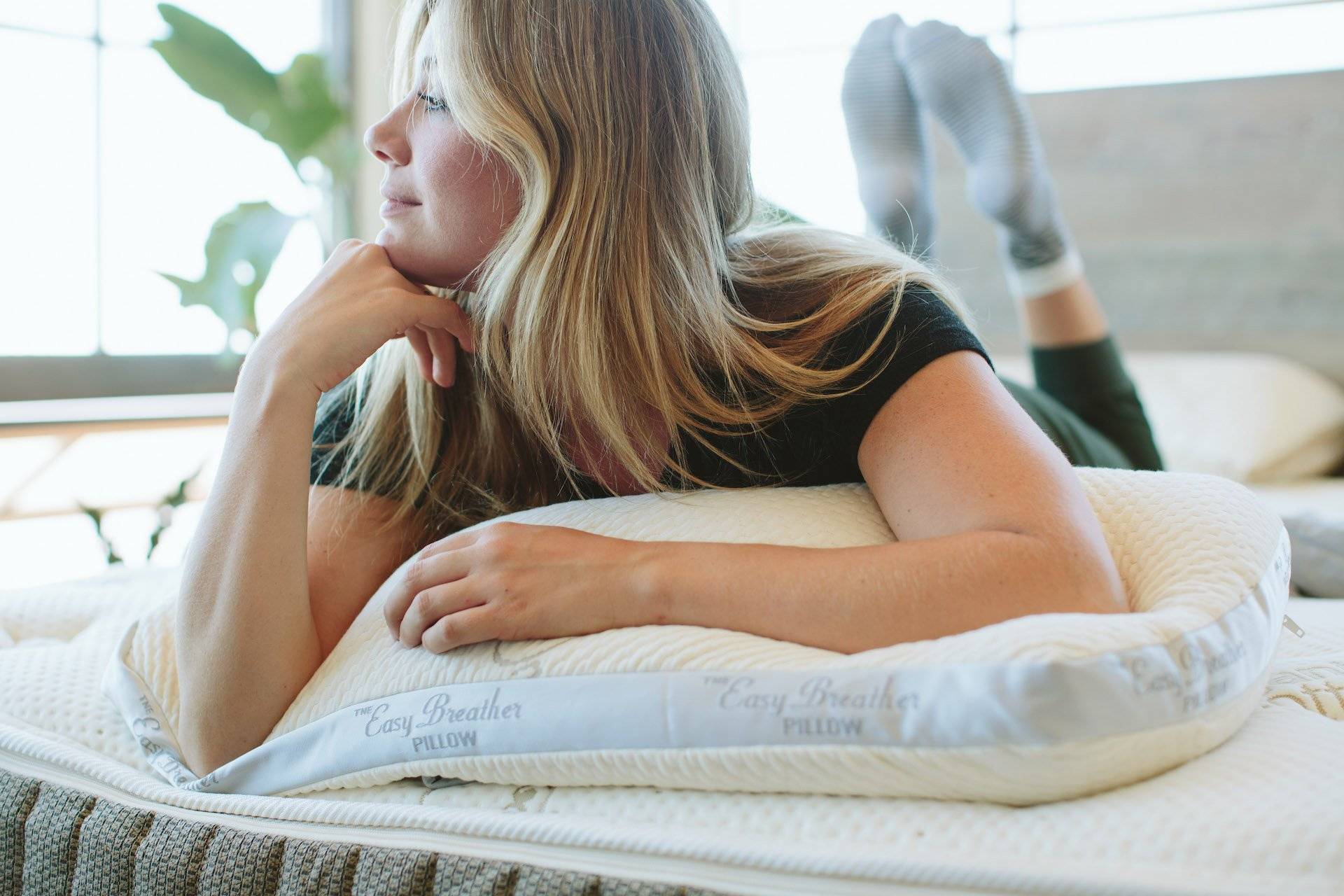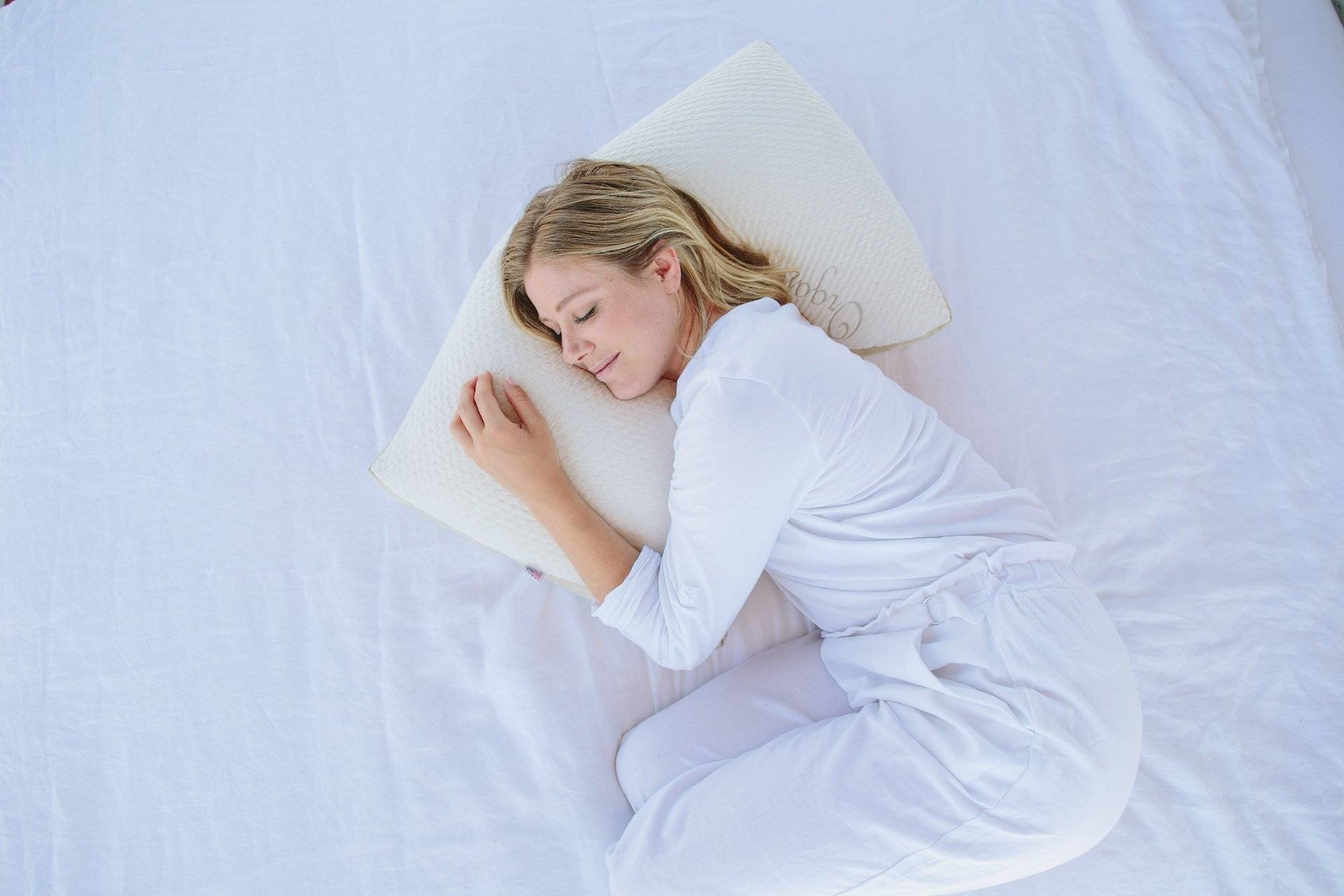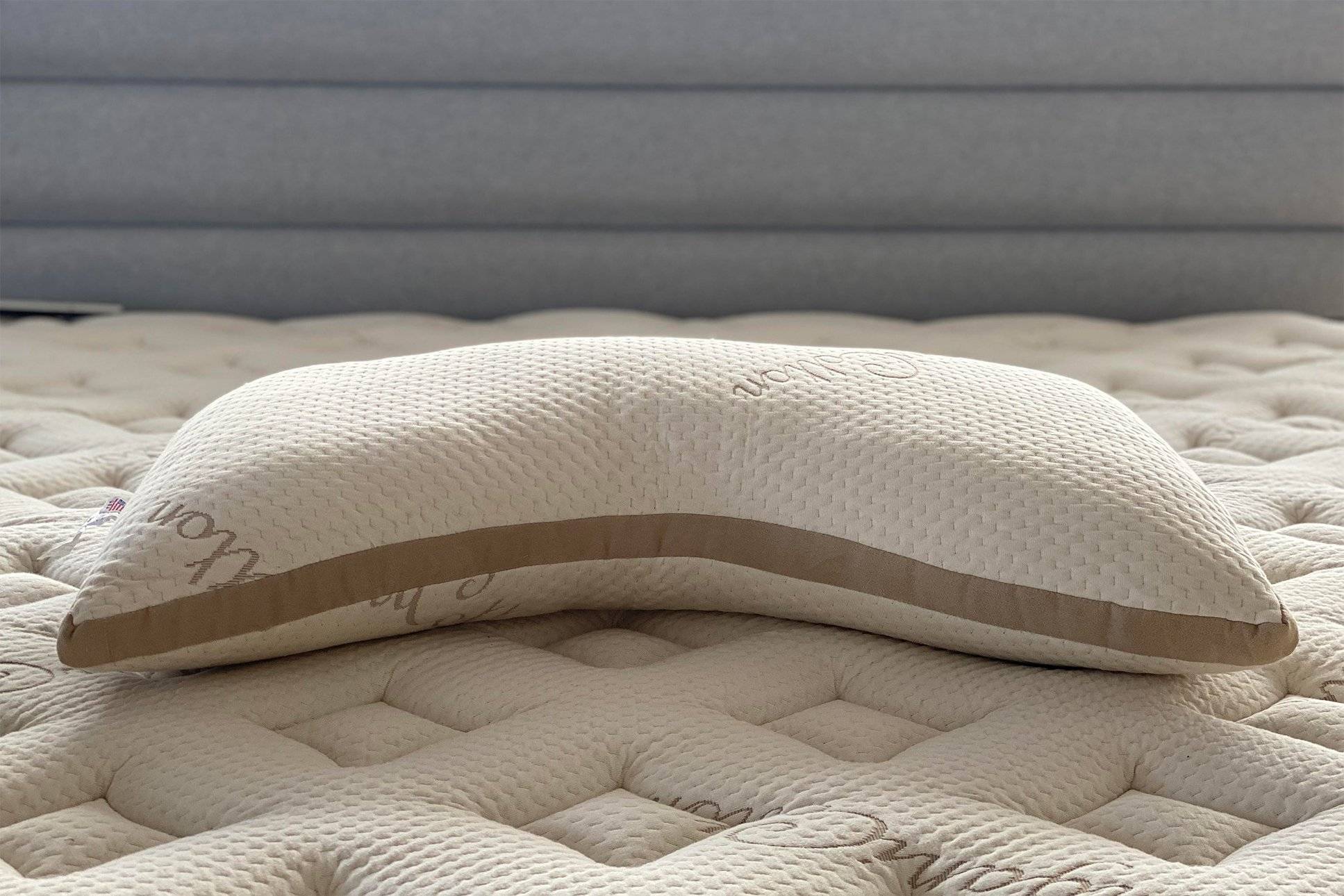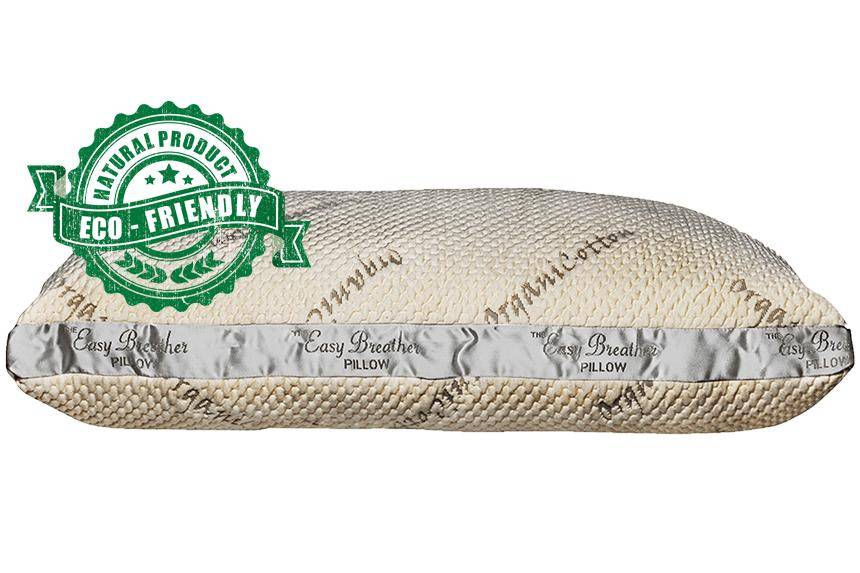 USA made OEKO-TEX® Certified Shredded Latex pillow that is both breathable and soft, unlike any pillow you have seen before. Easily adjustable to your ideal loft and comes with the Nest Comfort Guarantee.

Dimensions
Standard 24" x 16"
Queen 27" x 16"
King 32" x 16"
Side Sleeper 28" x 16"
Fill Material
20% Smooth Polyester Fiber
Our Easy Breather Pillow is a luxury item that is not designed to be washed. We recommend you purchase a pillow protector to be used with your Easy Breather pillow. This will ensure the integrity of your pillow for years to come.

The support your neck needs.

OEKO-TEX® certified latex and polyester fiber fill that comfortably contours to your head and neck.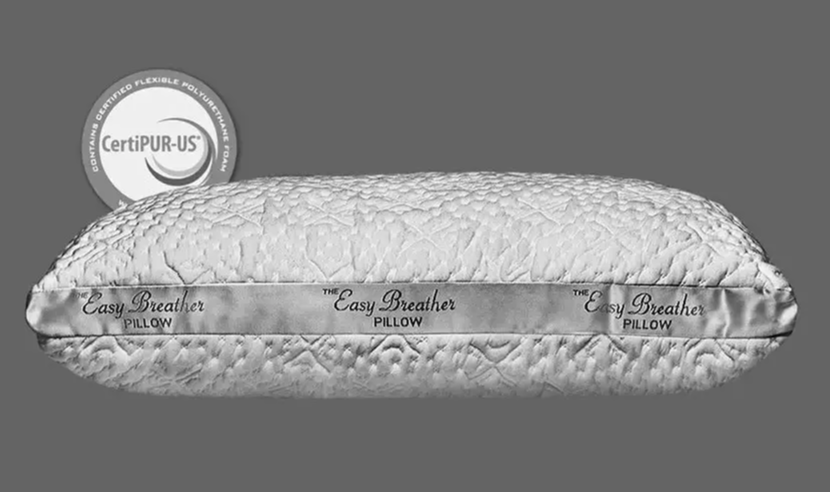 For sleeping. Not pillow fighting.
Free Shipping | Free Returns
We want you to love your Easy Breather Natural, but if you do not, you can return free of charge.
Try it free for 30 nights on us.
Make adjustments to your Easy Breather Natural in the first 30-nights of sleeping. If you are note 100% satisfied, message or call our team.
Excellent Customer Service
The Nest Bedding Customer Service team is located in California. We offer world renowned customer support to ensure you get the best sleep experience possible.

"The Most Comfortable Pillow I've Tried!! Waisted quite a bit of money on 3 different brands of pricey pillows before my head landed on a Nest Pillow!! Thanks Nest!"


I am so impressed!

Review by Michelle on R. 8 Feb 2020

"My husband and I both enjoy this pillow. I was experiencing back and neck pain until I switched over to the Easy Breather and have zero pain now. I like that I can adjust the fill easily with the zipper access."
Best Pillow Ever

Review by Jenny B. on 21 Jan 2020

"After two years of use, I find that this is the most comfortable pillow I have ever used. I adjusted the fill to my preferred firmness and it never compacts (no fluffing). It conforms to my head without major shifting of filling. And I feel that the congestion I would sometimes wake up to with my down pillow has gone away."


After two years!

Review by David G. on 19 Jan 2020
Designed in California
We designed the Easy Breather Travel Pillow to help improve rest during travel. To us, this meant taking everything we love about top rated Easy Breather Pillow, and developing a travel pillow that everyone will love!
We gave it a quick release clasp secure for transit. A protective and tough exterior compression pouch makes it easy to store and keep clean when traveling. A removable zipper cover helps you adjust to the firmness you'd like and when it does get dirty, simply remove the cover and gently wash. When traveling, a simple safety clip holds the pillow in place, while you drift restfully towards your destination.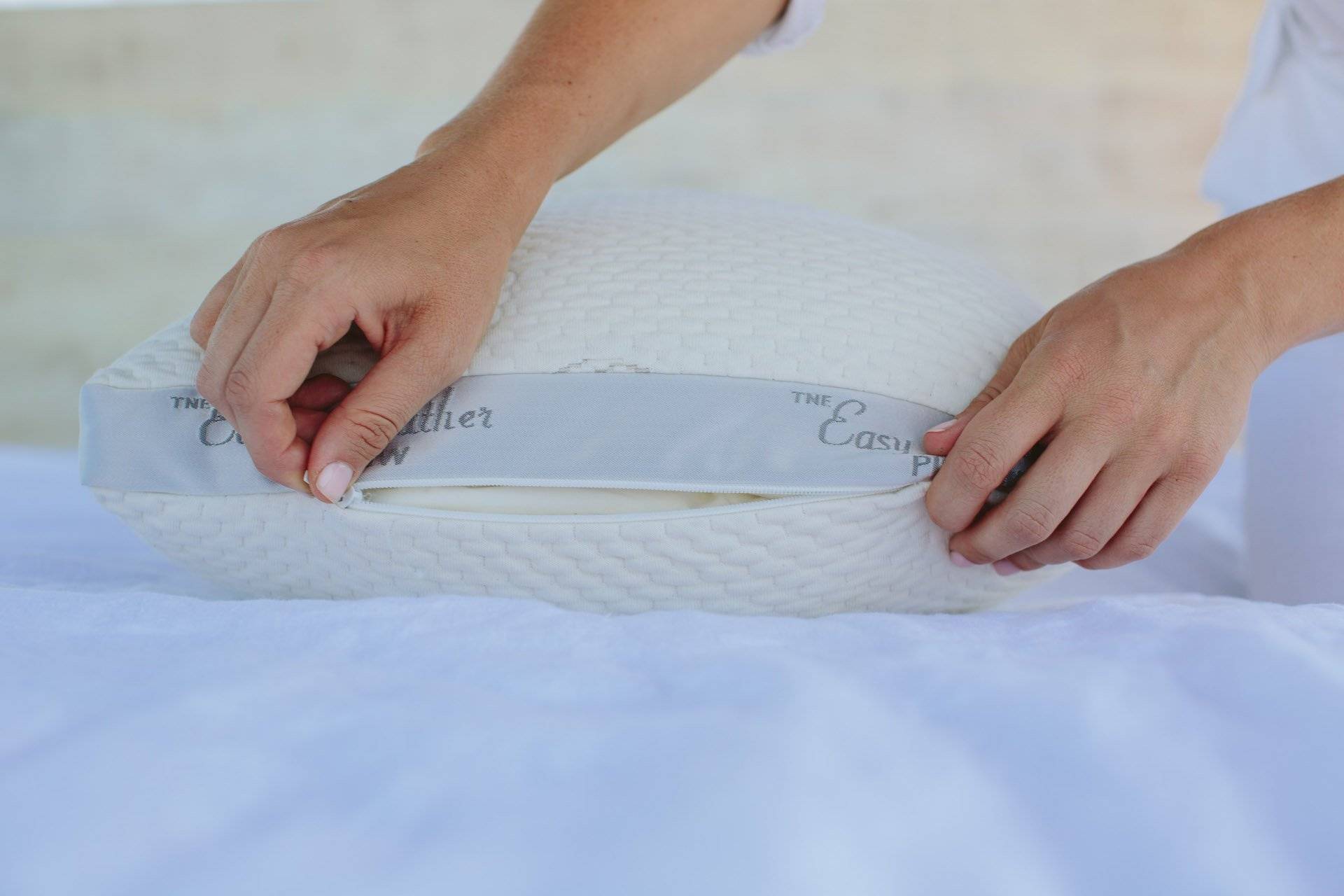 A latex pillow unlike any other.
Made with USA made materials, the Easy Breather Natural support pillow is a soft, cotton fabric and is filled with a proprietary blend of materials that provide a supportive yet supple support that mimics a down and feather pillow while cradling your neck and providing proper support and opening up breathing passages. Soft on the neck and face yet supportive. Available in Standard, Queen, and King sizes. No Animal Products in this pillow. No fire retardant materials or chemicals used on this pillow.
More support than memory foam.
We wrap our Easy Breather Natural pillow in a organic cotton fabric that provides a soft and breathable sleeping surface.
We fill our Easy Breather Natural with an OEKO-TEX® certified shredded latex that is both supportive and durable. This mimics the comfort of a down and feather pillow without you having to constantly fluff up the support. With this combination of materials, our Easy Breather Natural will cradle your neck and provide proper support for an easy breathing nights sleep.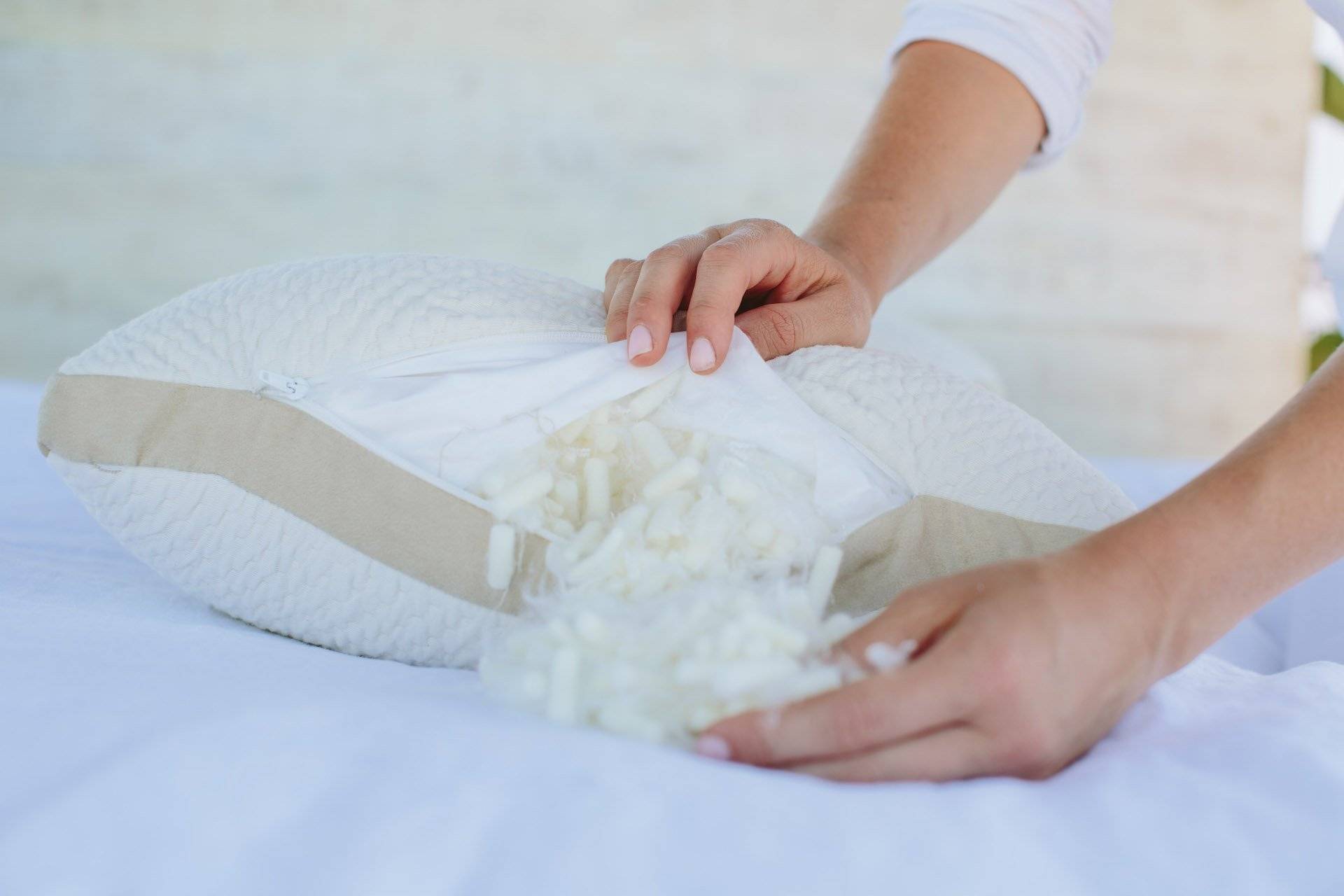 Pillows for all styles of sleep.
Memory foam pillows, from home to travel.
We are here to help you with our California based team.
Chat with a human, not a robot.
Quick and easy conversation with a Nestgologist.
Check the chat bubble below.