2021's Top Mattresses for Every Sleeper

Sleep is one of the most important aspects of life. We sleep to stay healthy, recharge, and to give our best everyday. More than ever people are looking for ways to get the best night's sleep possible. And a better night of sleep starts with one thing: the right mattress.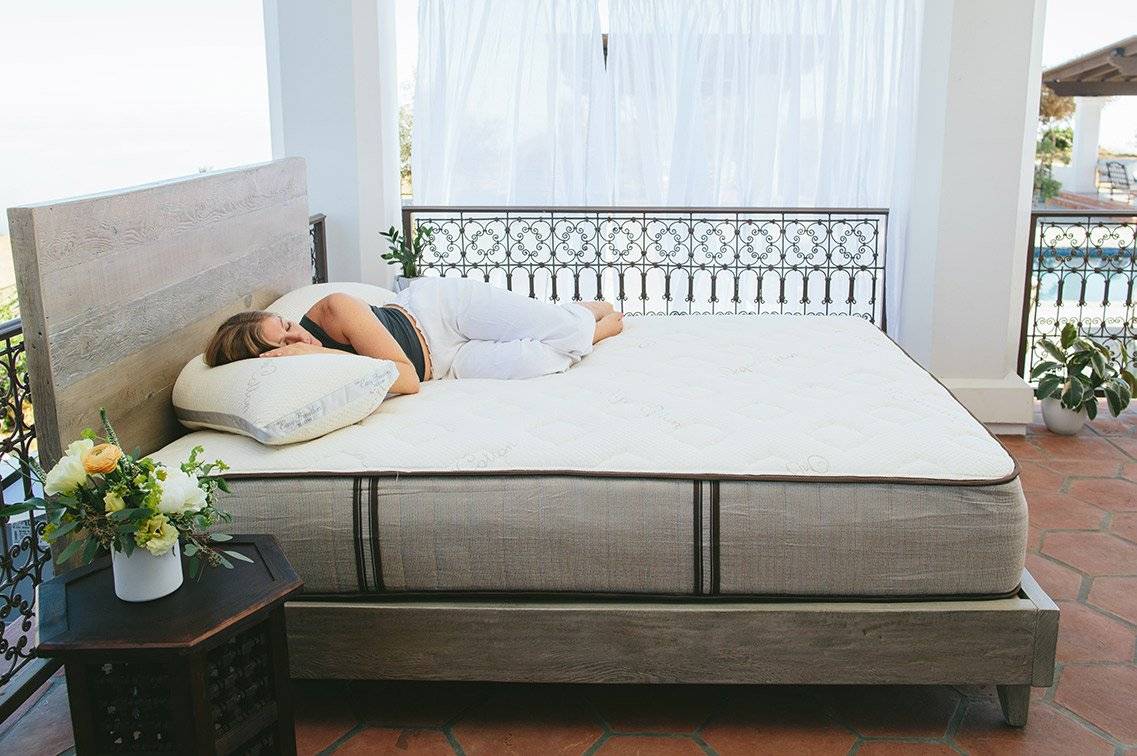 Are you ready to find the perfect mattress for you, but don't know where to start?
Below, we review the best mattresses on the market in 2021 that cater to every type of sleeper.
What Kind of Sleeper are You?
Let's face it. Everyone's sleeping habits are specific and unique. With all the kooky ways we can fall asleep at night, they are likely to resemble one of the following:
Back Sleeper
Front Sleeper
Knowing the type of sleeper you tend to be will help in identifying the perfect mattress to enhance it.
There's not one 'right' way to sleep. The only 'right' way to sleep is the way that gives you the best night's sleep possible. In order to do that, we have found the best mattresses on the market made specifically for each type of sleeper.
Now that you know the type of sleeper you are...
What Kind of Mattress Do You Need?

Once upon a long time ago, mattresses have always generally been made the same way. They come in three categories: Firm, Medium, and Soft.  
These cushier mattresses allow you to sink in your sleep, taking the pressure off of your shoulders and your hips.
These middle-of-the-road mattresses offer enough support to your spine, but still allow some give to keep pressure points off your hips and neck.
While a firm mattress works for a back sleeper, it's built for all of the stomach sleepers out there. The firmness offers enough support to keep your neck and shoulders healthy and comfortable.
While these general rules still apply, mattresses have evolved to suit more specific sleep needs. Today, the best mattresses on the market reach beyond the firmness quality to cater to your individual sleeping needs.
What Else Should I Look for in the Perfect Mattress?

You should consider new aspects of how your mattress is made to help you find the perfect fit and give you a better night's sleep than ever before.
Have you considered your mattress' material? Quality mattresses come in three general types of material:
Most traditional mattresses use Innerspring, simple metal coils placed within softer materials. These mattresses offer firm support and an affordable price tag, but generally tend to offer the least comfort.
Foam mattresses are super comfortable, offer good support, and tend to be the softest on the market. However, pure foam mattresses are experts at trapping heat. They often make you feel like you are spending the night in the Sahara.
Hybrid mattresses combine the comfort of the foam with the support of innerspring material. Hybrid mattresses come in a range of firmness. They offer you a comfortable night's sleep, but can sometimes get pricey.
There are pros and cons to each type of mattress and you should consider all aspects before you purchase.
So, let's dive in and match you with the perfect mattress for your type of sleeper.
Best Mattresses for Side Sleepers

If you are a side sleeper, you'll want a softer mattress to ease pressure on your hips and shoulders.
This luxury hybrid mattress offers you a fantastic night's sleep at maximum comfort with long-lasting durability. Using individual coils with memory foam, Itl isolates the movements of your partner while molding to your most comfortable sleeping positions night after night.
This perfect blend of organic cotton and wool balances cushiony-soft natural latex with support in all the right places. The Natural Hybrid Latex offers free material layer exchanges if the firmness quality needs a slight adjustment. Made in the USA.
Best Mattresses for Back Sleepers
Medium mattresses are the top mattresses for back sleepers. They also offer extra support and comfort for those sleepers who might suffer from back pains of any sort
This Greenguard Gold certified all-foam promotes airflow to keep out the hear and offers support for your neck and spine and the medium firmness to keep your back comfortable. Plus, it is the most affordable of its kind anywhere online
Best Mattresses for Front Sleepers
Front sleepers will want a firm mattress to support their joints.
Combines a quilted pillow top with natural latex for a supportive, cozy sleep. Front sleepers will love sinking into this lush mattress. For Couples with different needs, it will split the feel to offer varying firmness in the same mattress.
This affordable premium memory foam flippable hybrid mattress combines the firm support of an innerspring mattress with the luxurious feel of foam. It's two firmness levels in one with a quilted top that promotes great airflow to cool you down for the perfect sleep.
A new mattress is a big commitment and can affect your quality of life in more ways than you might know.
Always purchase a mattress from a company that offers a trial period. Though mattress companies do not have to offer a trial, it is a great way to take your new mattress for a test run before making the full commitment
Our bodies need time to adjust to a new mattress. The first few night of sleep may not tell you everything you need to know and you may need a longer adjustment period
A smart trial period will offer the chance to sleep on a new mattress for 60 to 90 days. If the mattress is not quite right, you can return it or exchange it within that window of time.
Find the Best Mattresses at Nest Bedding

Nest Bedding understands it is essential for you to get the best rest possible. That is why every mattress we make comes with a lifetime warranty. You can return any mattress within the allowed trial period that does not offer you the sleep you deserve.
We also offer financing plans to fit your budget because everyone deserves the chance at a perfect night's sleep.
Is it time to wake up rested, rejuvenated, and ready to succeed everyday?
Then it's time to wake up on a Nest Mattress.