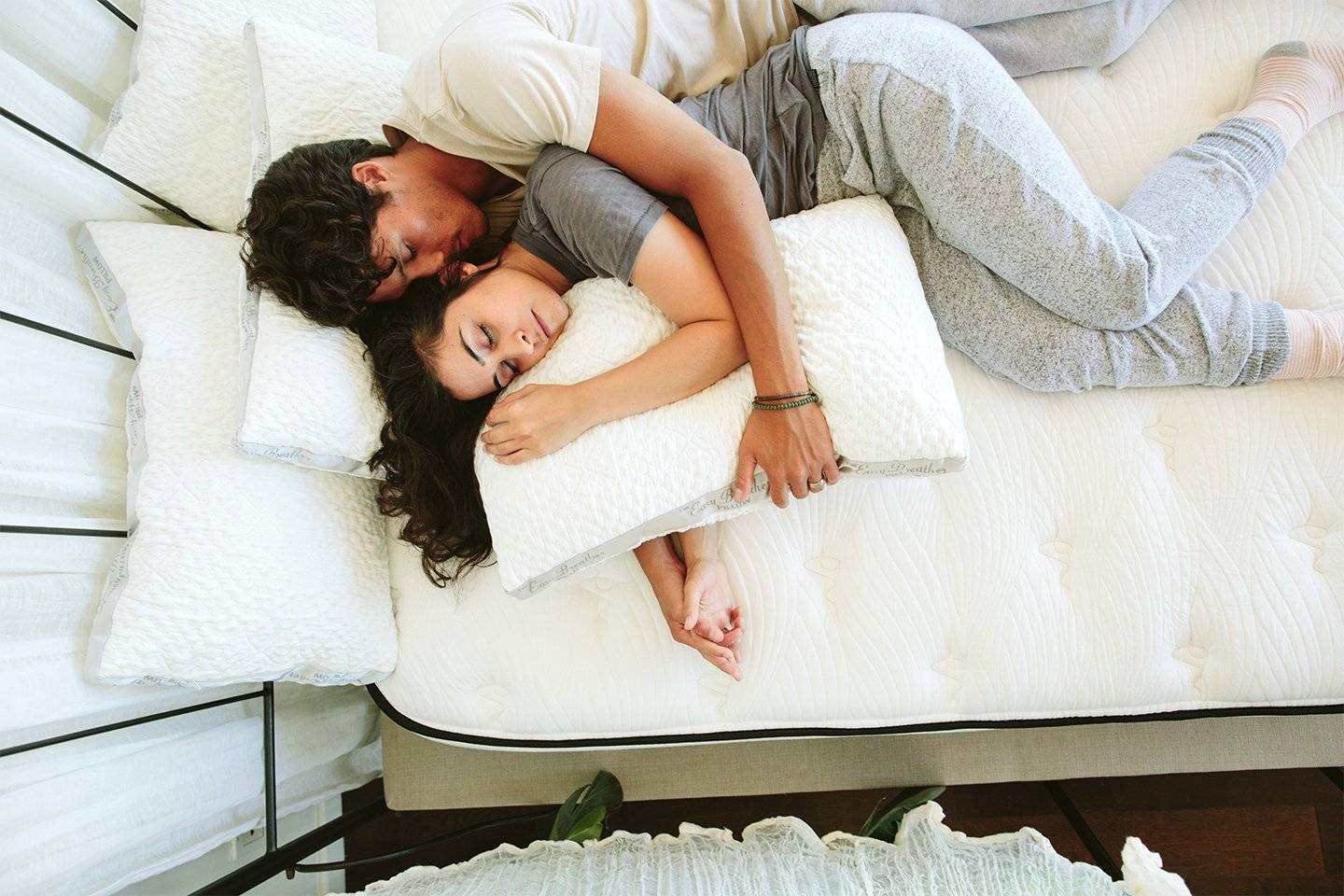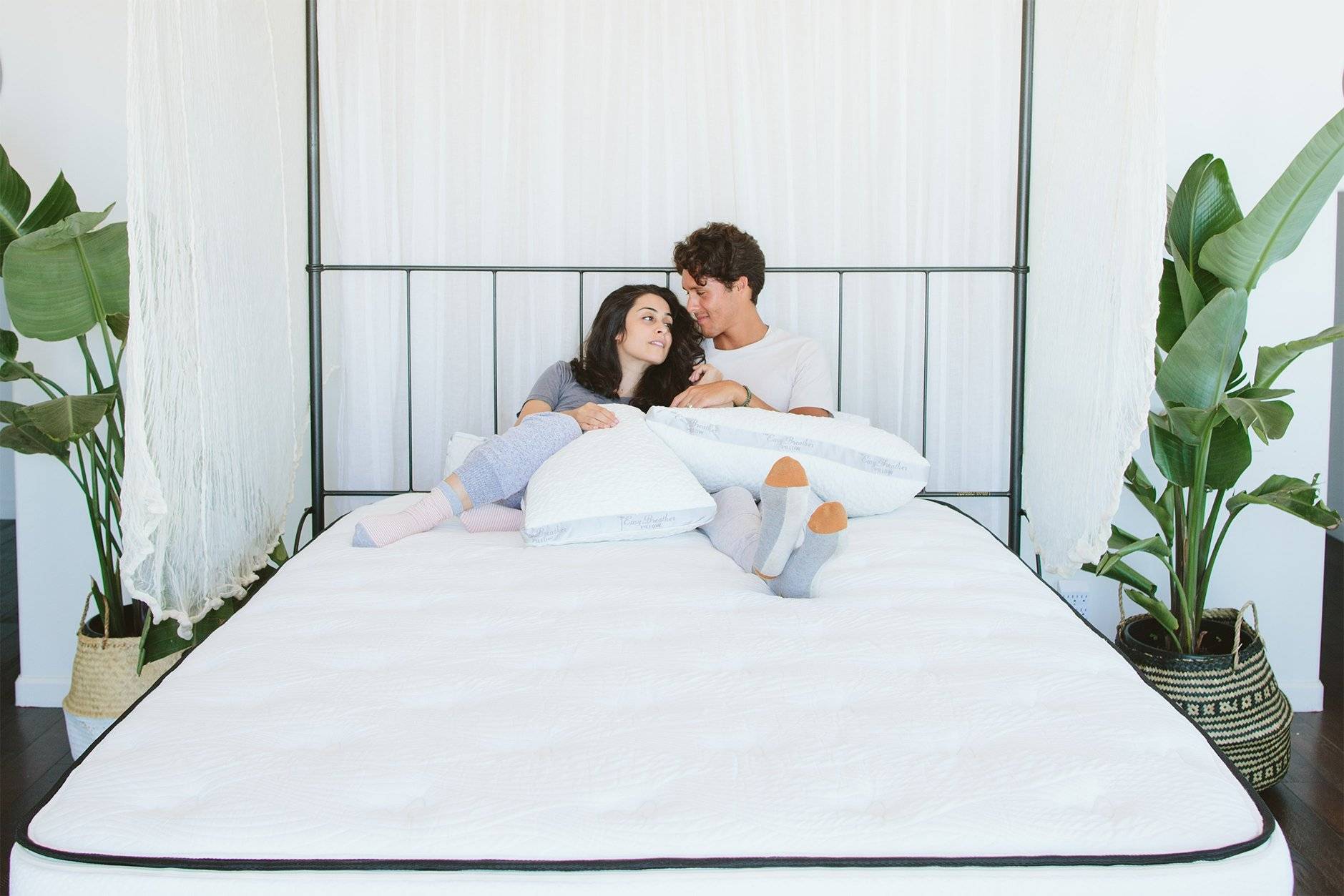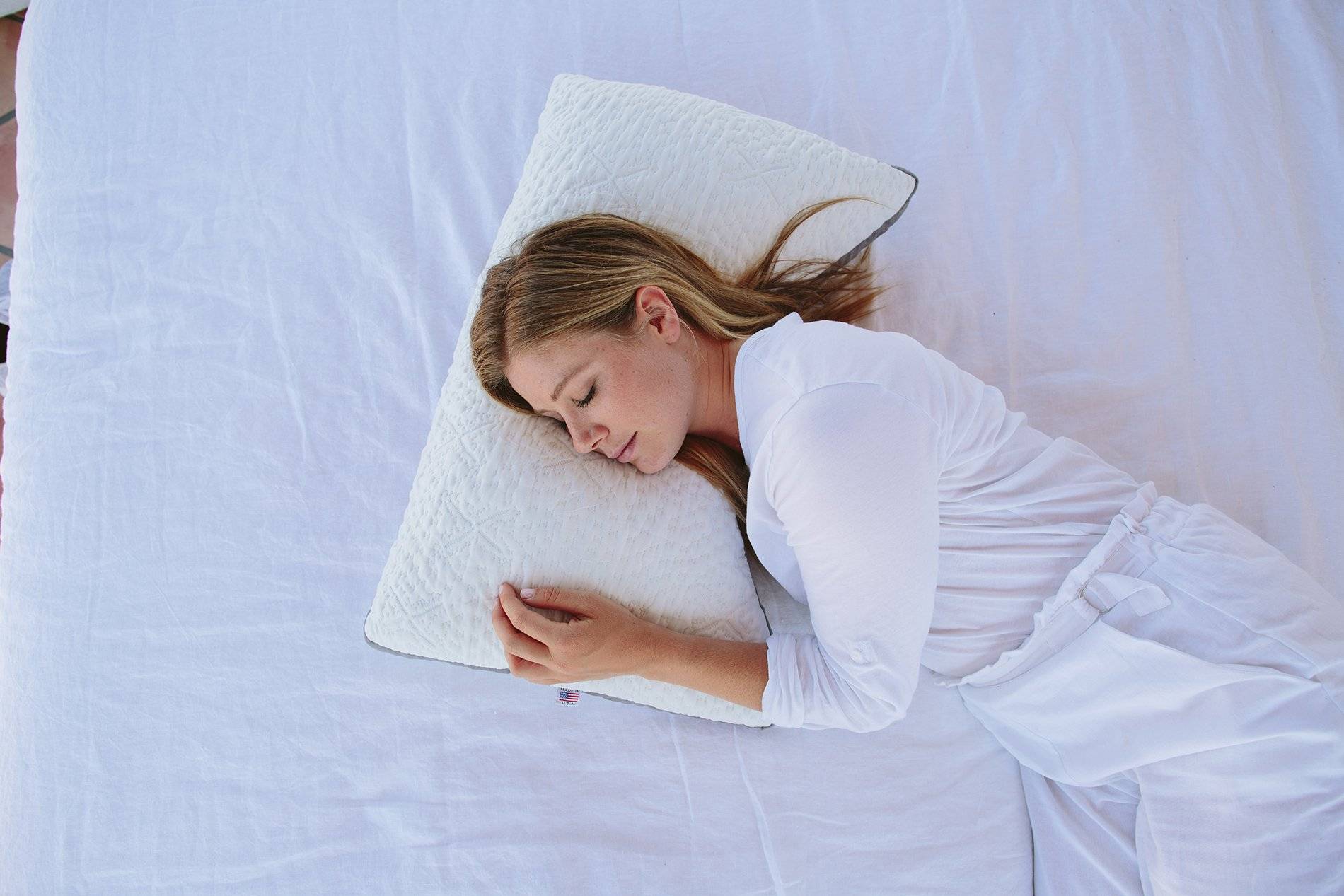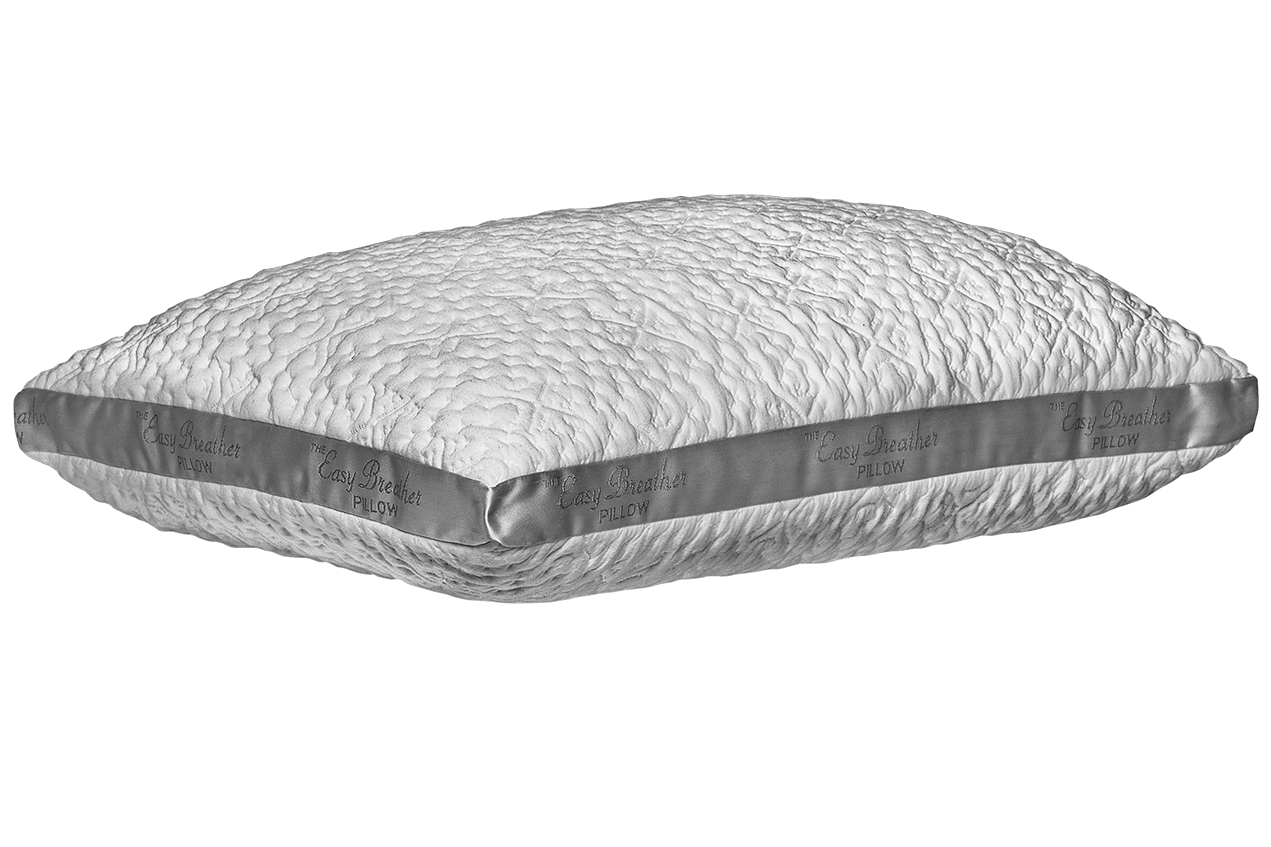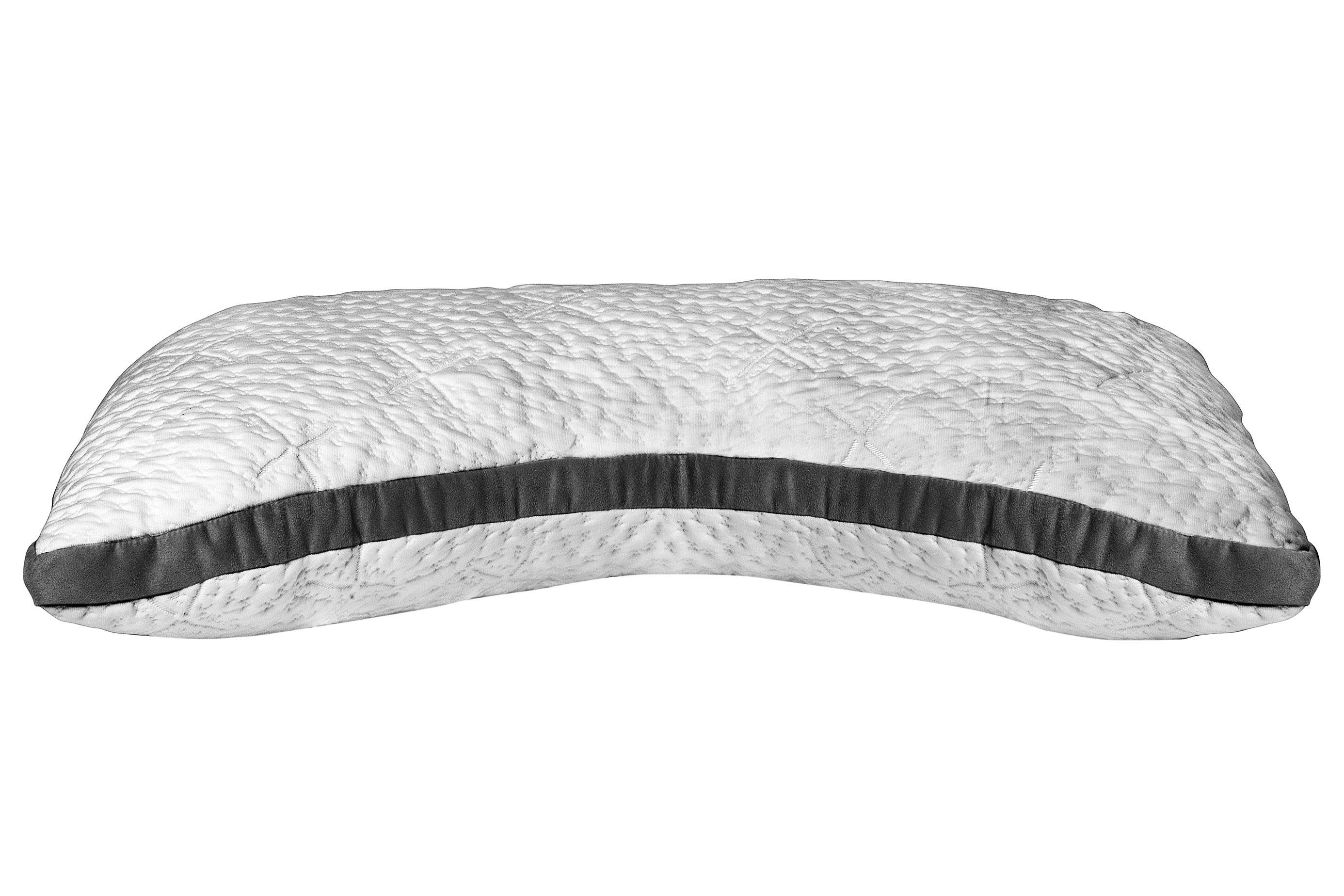 Our Easy Breather Pillow is our #1 rated pillow online. Designed with a soft and breathable cover and filled with a supportive foam fill. Designed to be customized to adjust to your comfort needs.

Dimensions
Standard 24" x 16"
Queen 27" x 16"
King 32" x 16"
Side Sleeper 28" x 16"
Weight
Standard 4 lbs
Queen 5 lbs
King 6 lbs
Side Sleeper 5 lbs
Cover Material
34% Lyocell
64% Polyester
2% Elastane
Fill Material
80% Specialty Foam
20% Smooth Polyester Fiber
Our Easy Breather Pillow is a luxury item that is not designed to be washed. We recommend you purchase a pillow protector to be used with your Easy Breather pillow. This will ensure the integrity of your pillow for years to come.

Fully customize your comfort
with our innovative design.

Adjustable comfort with removable CertiPUR-US foams and smooth fibers.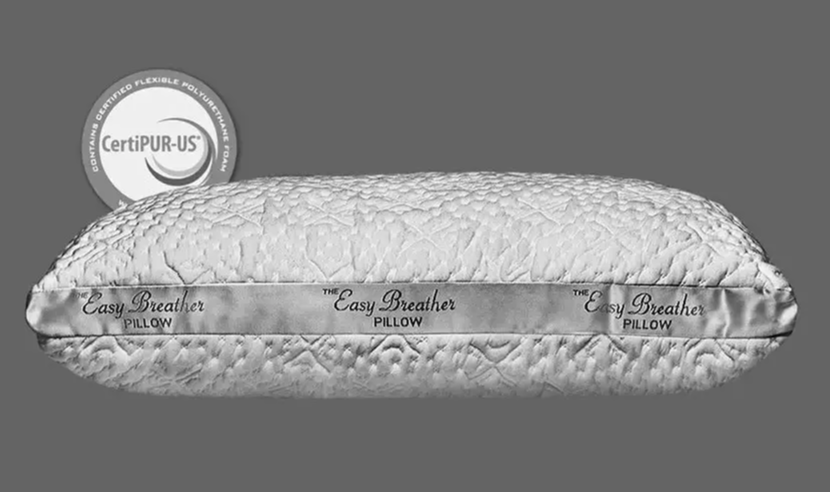 Icing (pillow) on the cake (mattress).
Free Shipping | Free Returns
Don't love the Easy Breather Pillow? Message us within the first 30 nights to initiate a return. We'll take back your Easy Breather and give you a full refund.
Try it free for 30 nights on us.
Adjust a little of the filling or message us to purchase more. The pillow will arrive overstuffed to allow you the optimal feel. Make sure you save what you take out.
Excellent Customer Service
Our California based customer service team is renowned in our industry and is available seven days a week to speak with you.
"The Easy Breather is a pillow that we'd recommend. The standard version is slightly less expensive, and it's a great choice for those of you who look forward to the traditional memory foam experience. It is also a great solution for people who are looking for a luxurious option but are allergic to latex."
Our Honest Easy Breather Pillow Review for 2020

SleepAdvisor.org
"The Nest Bedding Easy Breather pillow is quite simply the best pillow I have ever tested. Exceptional material quality, great design, solid build quality, and great customer service round out the Easy Breather. Whether you prefer the feel of memory foam or latex there's a good choice for you. The adjustable feature on the Easy Breathers makes them an amazing option for both moldable, support, and variable height levels, which in turn means they are a great choice for any sleeper style. It's not a cheap pillow, but one that you'll find is well worth the money."
Nest Easy Breather Pillow Review

Sleepopolis.com

"The Nest Bedding Easy Breather is a popular crowd-pleaser for many reasons – it has a little bit of everything! A breathable and soft outer cover and combination filling that be added/removed by hand based on personal preference. There is also a trial period available to test it out."
Nest Easy Breather Pillow Review

MattressClarity.com
Designed in California
We designed the Easy Breather Travel Pillow to help improve rest during travel. To us, this meant taking everything we love about top rated Easy Breather Pillow, and developing a travel pillow that everyone will love!
We gave it a quick release clasp secure for transit. A protective and tough exterior compression pouch makes it easy to store and keep clean when traveling. A removable zipper cover helps you adjust to the firmness you'd like and when it does get dirty, simply remove the cover and gently wash. When traveling, a simple safety clip holds the pillow in place, while you drift restfully towards your destination.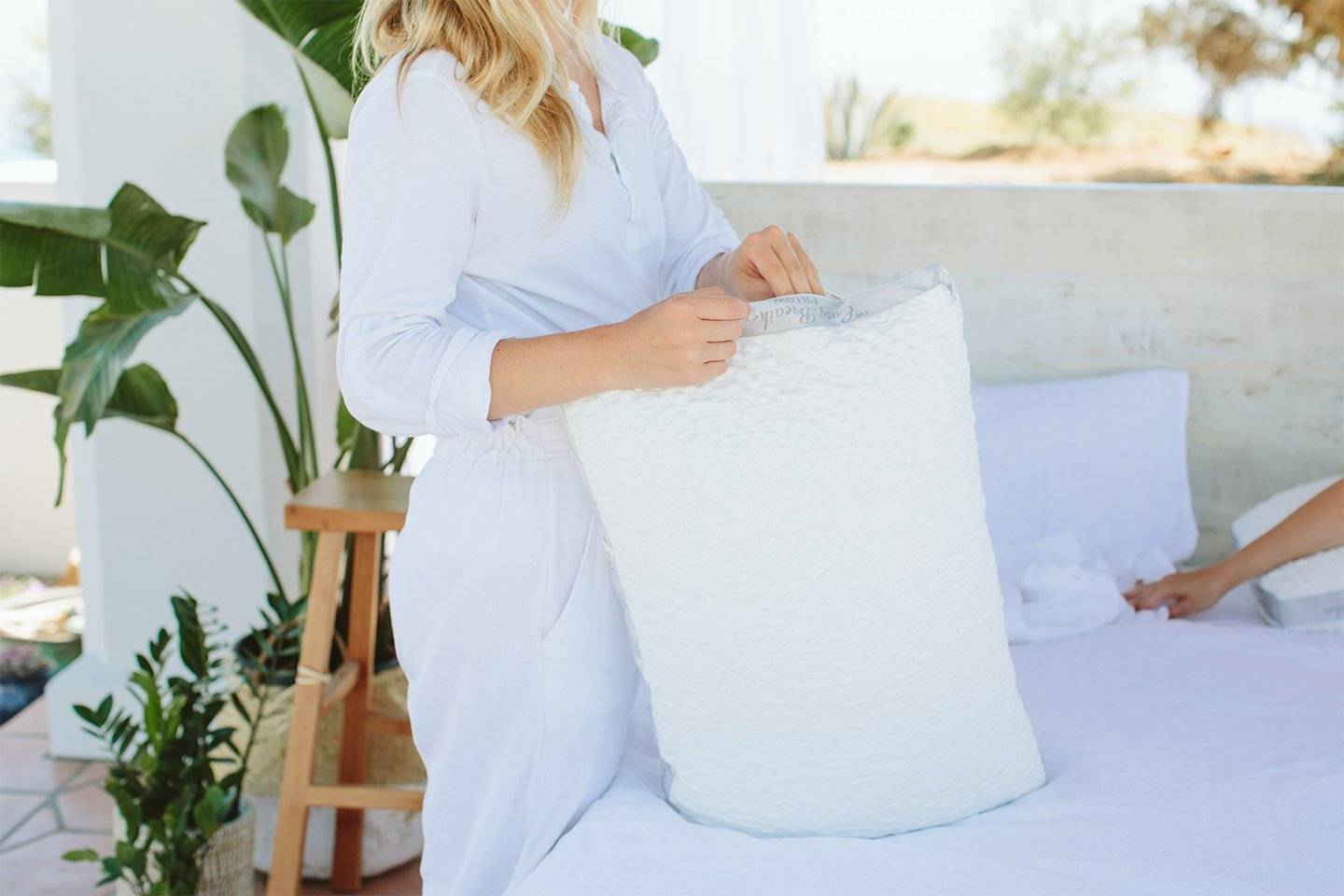 Designed to be Custom Adjusted
Do you prefer another height for your new Easy Breather Pillow?
No Worries! We have designed our pillows to be adjusted to your comfort preference. Simply unzip the end of your Easy Breather pillow and by removing a few hand fulls of the foam fill, you can change the height and comfort level of your pillow.
Save your foam fill for later just in case you would like to adjust your pillow again.
We use only the best materials!
We use only the best materials when crafting our Easy Breather Pillows. Wrapped in an eco-friendly Tencel® blended cover, gives you a soft and conforming feel. Then it is filled with a shredded CertiPUR-US® certified foam fill for low chemical off-gassing and low scent.
A luxury pillow rated highly by customers and online reviews.
Pillows for every style sleeper
Choose from one of our top selling ergonomic and adjustable pillow options.

Do you have any questions?
We are here to help you with our California based team.
Chat with a human, not a robot.
Quick and easy conversation with a Nestgologist.
Check the chat bubble below.